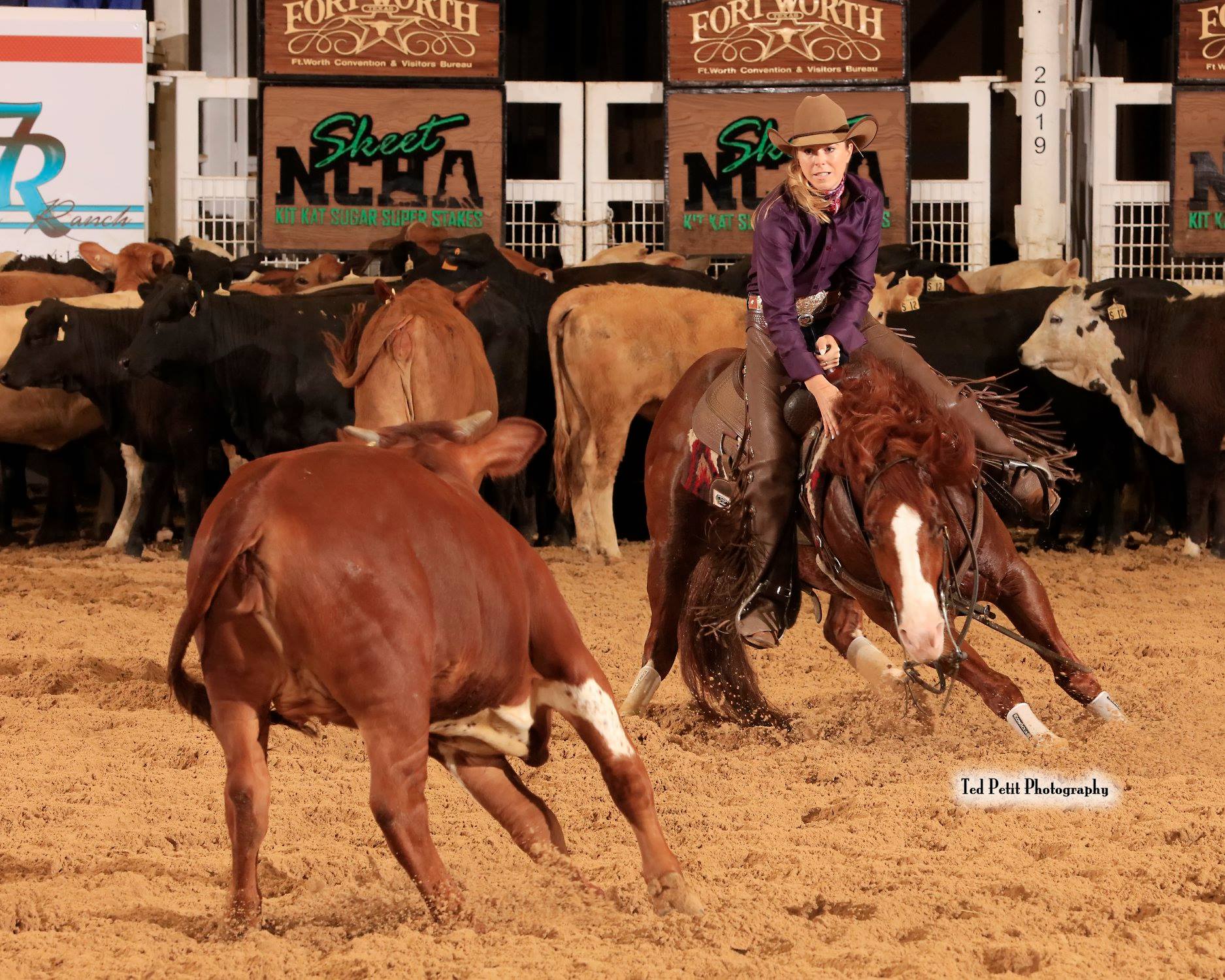 Constance Jaeggi, on Sueper Trouper, and Chad Bushaw, aboard Rey Banz Gal, tied with the winning score of 222 points in the NCHA Kit Kat Sugar Super Stakes Non-Pro Finals to reign as co-champions of the 2019 NCHA Super Stakes Non-Pro. It was the third Super Stakes win for Bushaw, who was co-champion with Megan Miller of the 2018 NCHA Super Stakes Non-Pro, and also co-champion with Paula Wood in 2008. In addition, Nadine Payne, on Blu Velvet, and Kristen Gaylean, on the The Dark Alley, tied with 219 points to split third/fourth places.
Constance Jaeggi, the NCHA Non-Pro Hall of Fame earner of $660,046, showed late in the last set of cattle riding the Dual Smart Rey gelding Sueper Trouper LTE $103,082. Sueper Trouper is the first performer out of 2016 NCHA Open Horse of the Year Ichis My Choice LTE $418,693, by Cat Ichi, owned by J Five Horse Ranch LLC. Grant Setnicka, who showed Ichis My Choice in Open competition events, also showed Super Trouper to place seventh, last weekend, in the Open Super Stakes Finals.
Jaeggi rode Saguaro Ichi LTE $293,796, by Cat Ichi, as NCHA Non-Pro World Champion and to claim the 2014 NCHA Non-Pro Horse of the Year title. She also won the 2011 NCHA Super Stakes Non-Pro Classic riding Dual R Smokin, by Dual Rey.